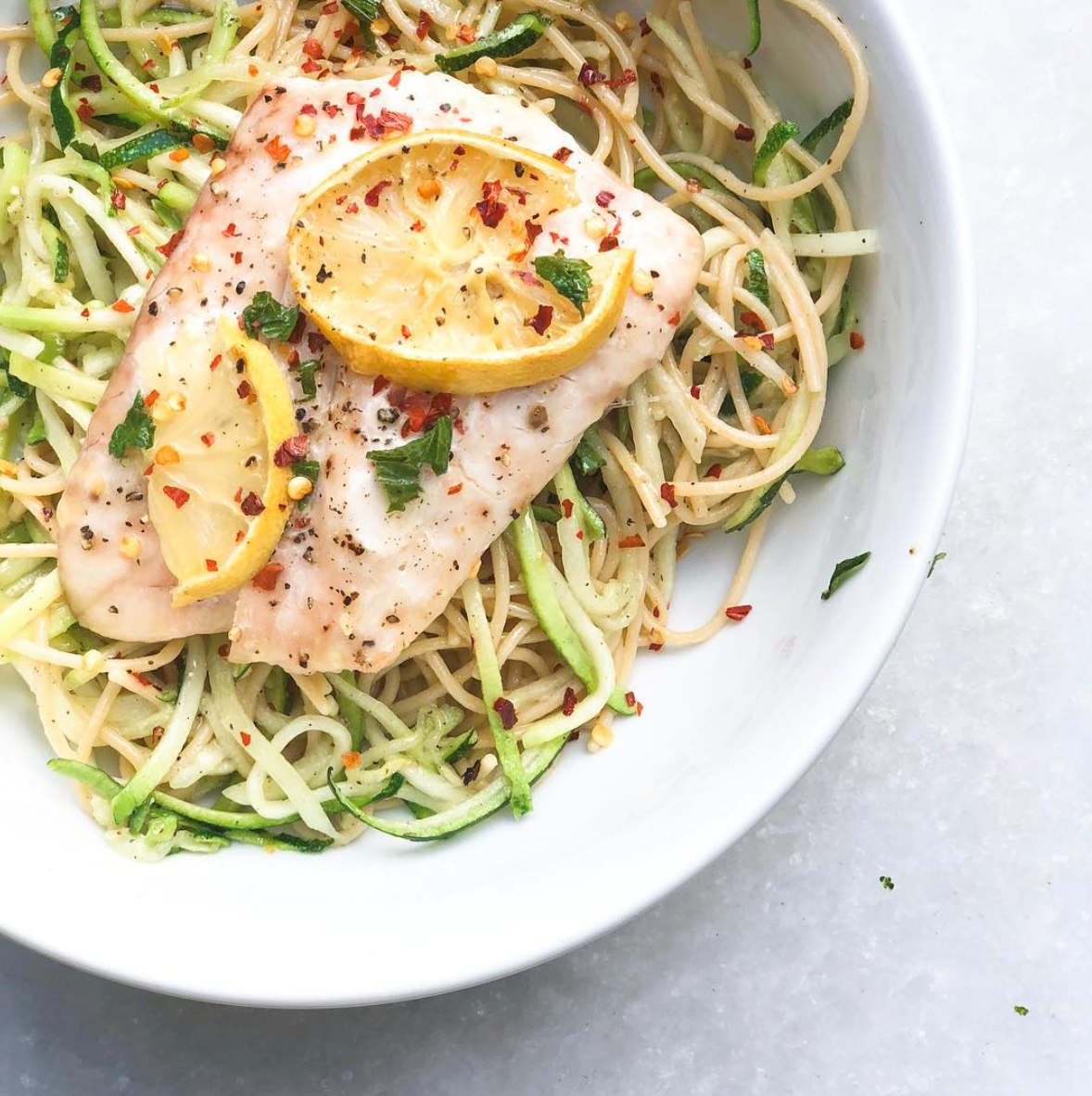 Red Snapper + @cecesveggieco Zucchini Spirals + Whole Wheat Pasta
The Mediterranean Diet is based and inspired by the traditional foods and cultures of the countries surrounding the Mediterranean Sea. It is characterized by a high consumption of plant foods such as fruits, vegetables, nuts, whole grains and unsaturated fatty acids, mostly in the form of olive oil. Fish/seafood, seasoned with fresh herbs and spices, is consumed 3 times a week, while red meat consumption should be limited to a few times a month. Eggs and dairy, in the form of cheese and yogurt, are included occasionally. Basically, cut out junk and eat the real stuff! The diet also encourages mindful eating through sit down family meals with wine in moderation. The mediterranean diet is low in saturated fats and rich in healthy fats, complex carbohydrates, micronutrients, antioxidants, fiber and protein from both plant and animal sources. It is widely recommended for the prevention of chronic disease. Numerous studies have shown that adhering to a Mediterranean style diet has been linked to lowering risk factors for heart disease like high LDL cholesterol, high blood sugar and reducing heart attacks and death from heart disease. And good news! The Mediterranean diet may also help prevent cognitive decline and Alzheimers.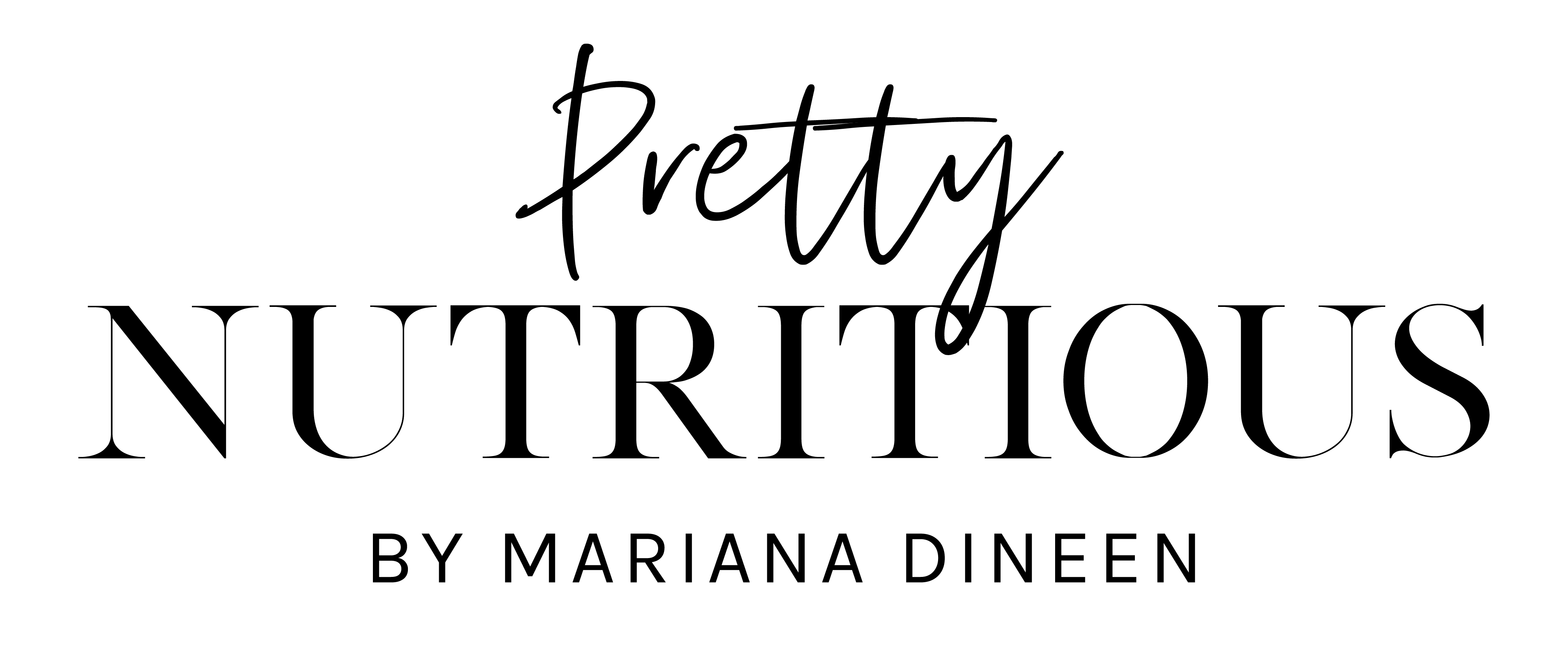 More about Mariana:
Mariana Dineen is a Registered Dietitian Nutritionist based out of Houston. She completed her Masters in Clinical Nutrition at New York University and Dietetic Internship at NYU Langone Medical Center. She also holds a specialty certification in Adult Weight Management and has and worked in both inpatient and outpatient settings in NYC providing nutrition counseling and medical nutrition therapy for a wide range of conditions.
Mariana is the founder of Pretty Nutritious a nutrition private practice and blog dedicated to teaching women to find the confidence from within to break free from rigid diet rules and live a fun, delicious life! Her mission is to empower women to recognize the beauty of their own journey and help them recognize that healthy goes beyond a number on the scale.