Brittany L. Jones (Chin), MS, RD, LD is a Licensed Dietitian in the state of South Carolina with her Certificate in Adult Weight Management. Brittany has worked for companies such as Health Diagnostic Laboratory, Pure Barre LLC and AVI Foodsystems at BMW-SC.
As a newlywed herself, Brittany focuses on wedding wellness and prevention. With working full time and wedding planning, Brittany found herself having a hard time focusing on eating healthy and exercising – even as a registered dietitian! She knew that she had to do it to stay healthy, but she also knew she didn't want to do any diet and exercise that wouldn't last after the wedding. Through Blush Nutrition, Brittany shares her wedding wellness tips and tricks to help you feel 200% confident on your wedding day in the most perfect dress ever – and BONUS it's going to last a lifetime. It's a win win!
Start your new life together as Mr. and Mrs. in a healthy way!
---
"Wedding Wellness Tips for Brides and Grooms to Be"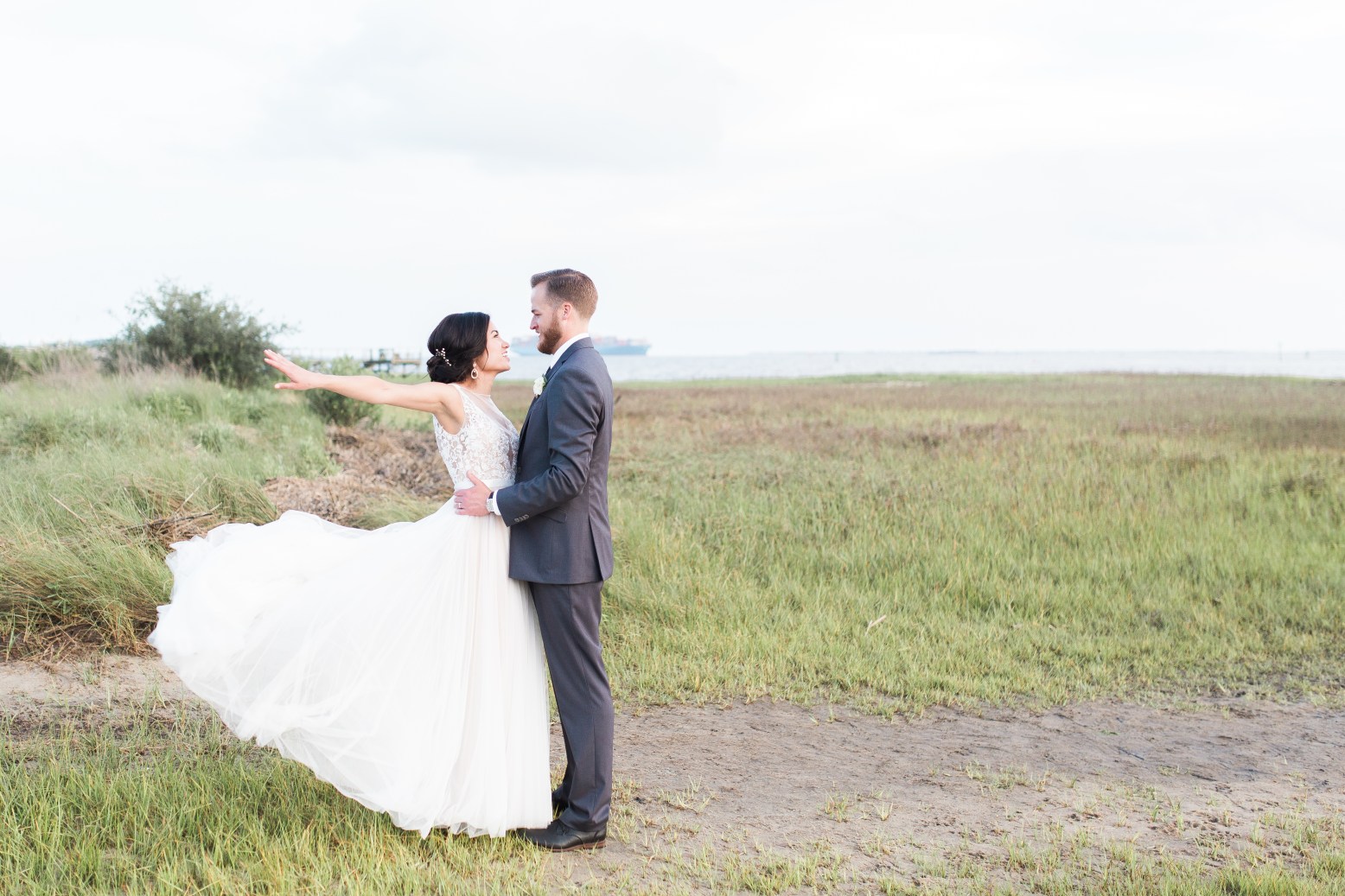 Planning your wedding is such an exciting time, from choosing the theme, to wedding bands – it truly is a once in a lifetime experience. However, being a newlywed myself, I completely understand the stress that comes with working full time and planning a wedding. In the midst of a million color swatches, loaded up Pinterest boards and trying understand what the difference between a peony and a ranunculus is – it is way too easy to lose sight of taking care of your health and wellbeing.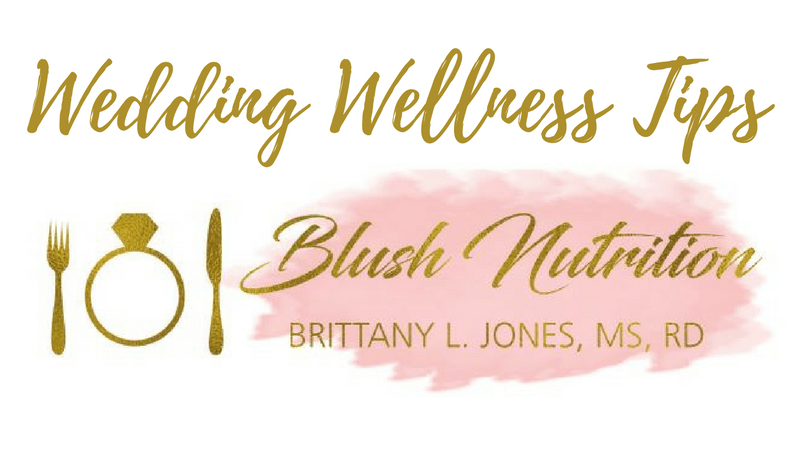 Check out my five easy wedding wellness tips that will keep you healthy for the big day!


Make time to invest in yourself. It's true – there are just not enough hours in the day when you're working and wedding planning. Your free time is easily getting filled up with what seems like speed dating photographers, and vetting out vendors. Make a decision today to invest in yourself during this incredible time – whether it is through meal planning, exercising or just taking time to do things outside of the wedding.


Come up with a wedding wellness plan. Do you want to go grocery shopping every Sunday to avoid going out to eat several times per week? Do you want to set a goal to exercise 3 times per week or try a new spin studio? If you are using a wedding planning calendar, take a couple of minutes each week to mark your wellness items in your calendar and stick to it.


Find an exercise that you love. Life is too short for crappy workouts. Do you love the idea of Zumba, but are slowly finding out that indeed your hips DO lie? (Sorry Shakira, it's not you, it's me.) Then give barre a try! There are SO many new boutique fitness studios out there and many have wedding wellness packages at discounted rates. BONUS: exercise is a great stress relief! Take it all out on the treadmill or in the weight room. You will feel way better afterwards, I promise.


Use the 80/20 rule. You are engaged – let's celebrate!! Take this time to focus on finding your healthy lifestyle balance, but don't limit yourself so much that you don't enjoy your engagement. The engagement party, the wedding shower, the bachelorette/bachelor parties – all of these are being thrown in YOUR honor! So don't limit yourself to just eating vegetables. Eat healthfully 80% of the time and give yourself 20% of the time to splurge a little and enjoy the party (responsibly of course). The most important part is that after the party is over, that you just jump right back in where you left off. You didn't fall off the wagon, you just took a detour for some celebrating. Now it's time to get back to it!


Bring your fiancé into the fun. Life is more fun with a partner, and that includes healthy eating and exercising. Talk with your fiancé about engaging on a path to wellness together as a team. Perhaps they would like to go to the same gym as you, train for a race with you, or help meal plan and grocery shop. It's more than having an accountability partner, it's a way to ensure the results you see last long after you say "I do!"
Photo: Jenna Marie Weddings